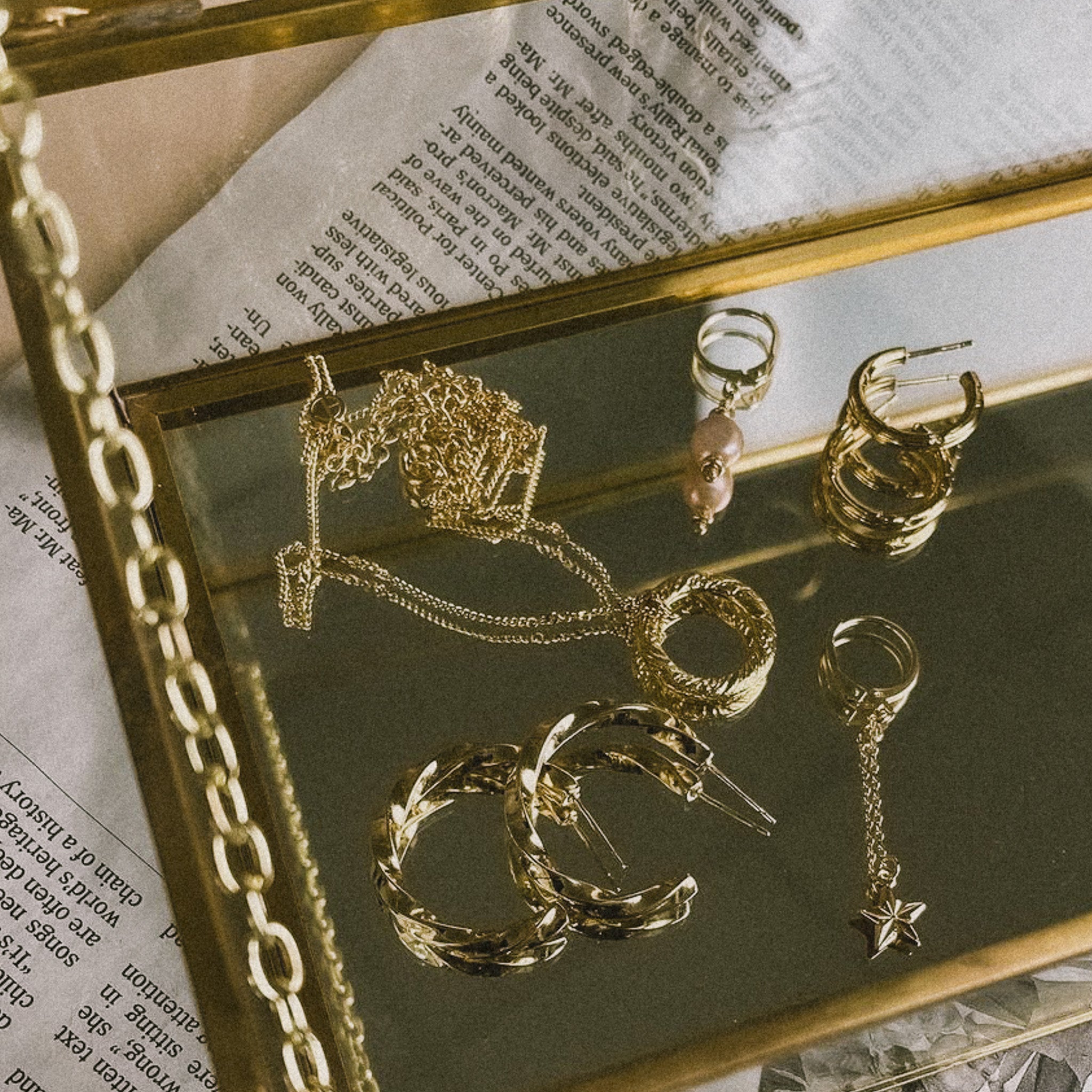 The art of personalizing your clothing style with jewelry: tips for a unique look
The impact of jewelry on our clothing style
In the vast world of fashion, where every piece, every detail counts, jewelry stands out like twinkling stars in a celestial vault. These precious ornaments have the power to accentuate, transform, even define a clothing style . Whether it's a pair of delicate earrings that add a finishing touch to a simple outfit or a bold necklace that becomes the focal point of an outfit, jewelry plays an undeniable role in our self-expression stylistic. So how can you personalize your look with these sparkling treasures? Let's dive into this refined art together.
The basics to understand the importance of jewelry in clothing style
Jewelry is not just an accessory; they are a statement, a reflection of our essence. Since the dawn of time, humans have worn jewelry, not only as signs of wealth or status, but also as a way of expressing their identity.
Jewelry as extensions of personality
Each piece of jewelry, whether inherited, offered or chosen, carries within it a story, an emotion. These pieces thus become extensions of our personality, adding depth and nuance to our clothing style . A vintage ring can evoke nostalgia, while a modern gold bracelet can reflect a bold, fashion-forward personality.
The History of Jewelry as Signs of Status and Self-Expression
Since ancient times, jewelry has been worn as symbols of power, wealth and belonging to a certain social class. But beyond these external signs, they have also been chosen to reflect the tastes, beliefs and aspirations of those who wear them. Thus, in the evolution of clothing style , jewelry has always occupied a special place, allowing individuals to express themselves and stand out.
Jewelry suitable for every occasion
While jewelry can greatly influence our clothing style , it is essential to know how to choose it according to the occasion.
Distinguish between everyday, professional and special event jewelry
For everyday wear, choose discreet and comfortable jewelry that goes well with most of your outfits, like fine necklaces or delicate bracelets. In a professional context, opt for elegant pieces that add a touch of sophistication without being too ostentatious. For special occasions, dare to wear more daring or statement jewelry that captures attention and enhances your outfit.
How to choose according to the mood and environment
The atmosphere of a chic evening does not require the same choices as that of a casual outing with friends. Match your jewelry to the general atmosphere. For example, for a romantic dinner, a pair of dangling earrings or an elegant necklace might be ideal. For a day at the beach, colorful and fun jewelry, reflecting summer cheer, would be perfect.
Mix & Match: playing with shapes, colors and materials
Personalizing your clothing style with jewelry doesn't just mean choosing the right piece, but also knowing how to combine it with others to create a unique look.
The art of layering and juxtaposition
The trend is towards layering: layer several necklaces of different lengths or stack different bracelets. The idea is to create harmony while adding dimension to your style. Don't hesitate to juxtapose different materials for a contrasting effect.
Experiment with bold combinations for a unique clothing style
Who says silver and gold shouldn't be mixed? Break conventions and combine jewelry in different metal colors. Combine modern pieces with vintage jewelry for an eclectic look. The main thing is to feel good and fully express your personality.
Personalize your jewelry for an authentic look
Beyond trends, the most important thing is to find jewelry that speaks to you, that has a special meaning for you.
Engraved jewelry, charms, birthstones
Nothing is more personal than a piece of jewelry engraved with a first name, a date or a special message. Charms are also perfect for telling your story, with each little pendant symbolizing a moment or memory. Birthstones add a personal touch and extra meaning to your jewelry.
The importance of jewelry that tells a story
A piece of jewelry given by a loved one, a necklace inherited from a grandmother, a ring purchased during a memorable trip... These pieces tell a story, adding emotional depth to your clothing style .
Coordinate your jewelry with current clothing style trends
While jewelry can personalize and accentuate your style, it is also important to understand and incorporate current trends in the fashion world.
The season's fashion trends and the jewelry that complements them
This season we see a return to classics with a modern twist. Gold pieces, especially rose gold, are very fashionable. Combined with minimalist outfits, they bring timeless elegance. In addition, jewelry with natural stones, reflecting the colors of the land and sea, perfectly complements light summer outfits.
How to modernize an outfit with the right jewelry
If your outfit is rather sober or classic, dare to use bold jewelry to modernize it. A chunky necklace, drop earrings, or even a cocktail ring can transform your dressing style in the blink of an eye. Conversely, if your outfit is already very elaborate, opt for discreet jewelry so as not to overload your look.
Clothing style as self-expression
Beyond the fabrics, cuts and colors, it is in the details that our clothing style is truly revealed. Jewelry, in its shine and sparkle, has the power to transcend an outfit, adding depth, texture and emotion. By choosing carefully, daring to mix, layer, and personalize, each woman can make her jewelry the reflection of her soul, the signature of her unique style. So, whether your jewelry is inherited, found, gifted or chosen, wear it with pride and let it illuminate your beauty and individuality.