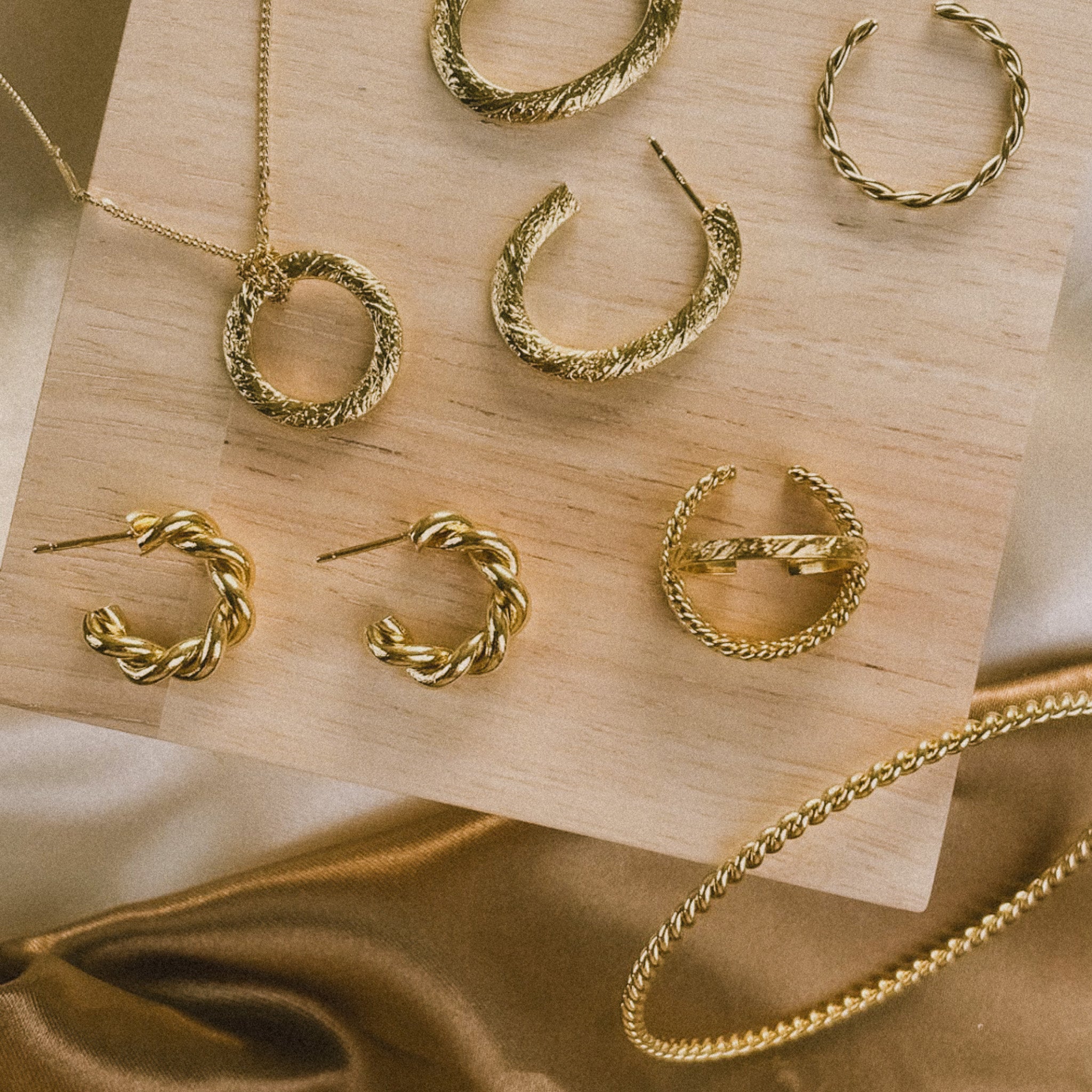 Earrings: the ideal piece of jewelery in winter
During winter, it is not always easy to combine style with warm outfits, we all tend to find ourselves under 3 layers of sweaters to resist the cold. However, if you are fashion conscious, we all know that it is impossible to put aside your style to simply be warm. Then you will certainly ask yourself the following question.
How to have style in winter while being warm wrapped up in your sweaters?
The answer is simple: accessories are your best friends, especially one, earrings.
Forget necklaces and bracelets that are covered by your big sweaters, your coats or even your scarf. Here we are going to tell you about the essential accessory in winter: earrings. A must-have to absolutely have in your jewelry box.
Earrings are the ideal jewelry in winter, as they are more visible than other jewelry and therefore can be worn with warm clothes and long coats. Earrings subtly bring a touch of elegance and interest to your look in the winter season. They are perfect for highlighting and illuminating your face and your complexion, and go divinely with your sweaters, whether they are turtleneck, round neck or V-neck. Even with a closed coat, all you see is them, making them timeless accessories that can be worn all year round, and particularly ideal in winter.
Additionally, winter outfits are often less elaborate and darker, so now is the time to take advantage and opt for more sophisticated earrings to add a touch of fantasy to your winter outfits.
For the most daring, opt for imposing and trendy earrings, such as our gold-plated Fanny earrings which will make you shine brightly. And for the most discreet, opt for our stud earrings or our small Sonia gold hoop earrings for example, they will dress up your looks with softness and sophistication.
4 reasons why earrings are an ideal winter accessory
They are more visible than all other jewelry and can be worn with warm clothes and long coats.
They add a touch of elegance to even the simplest look.
They can be worn alone or combined with other earrings for a bold look.
They are available in a wide variety of styles to suit any look depending on the occasion (evening out, romantic dinner, work, etc.)