Retour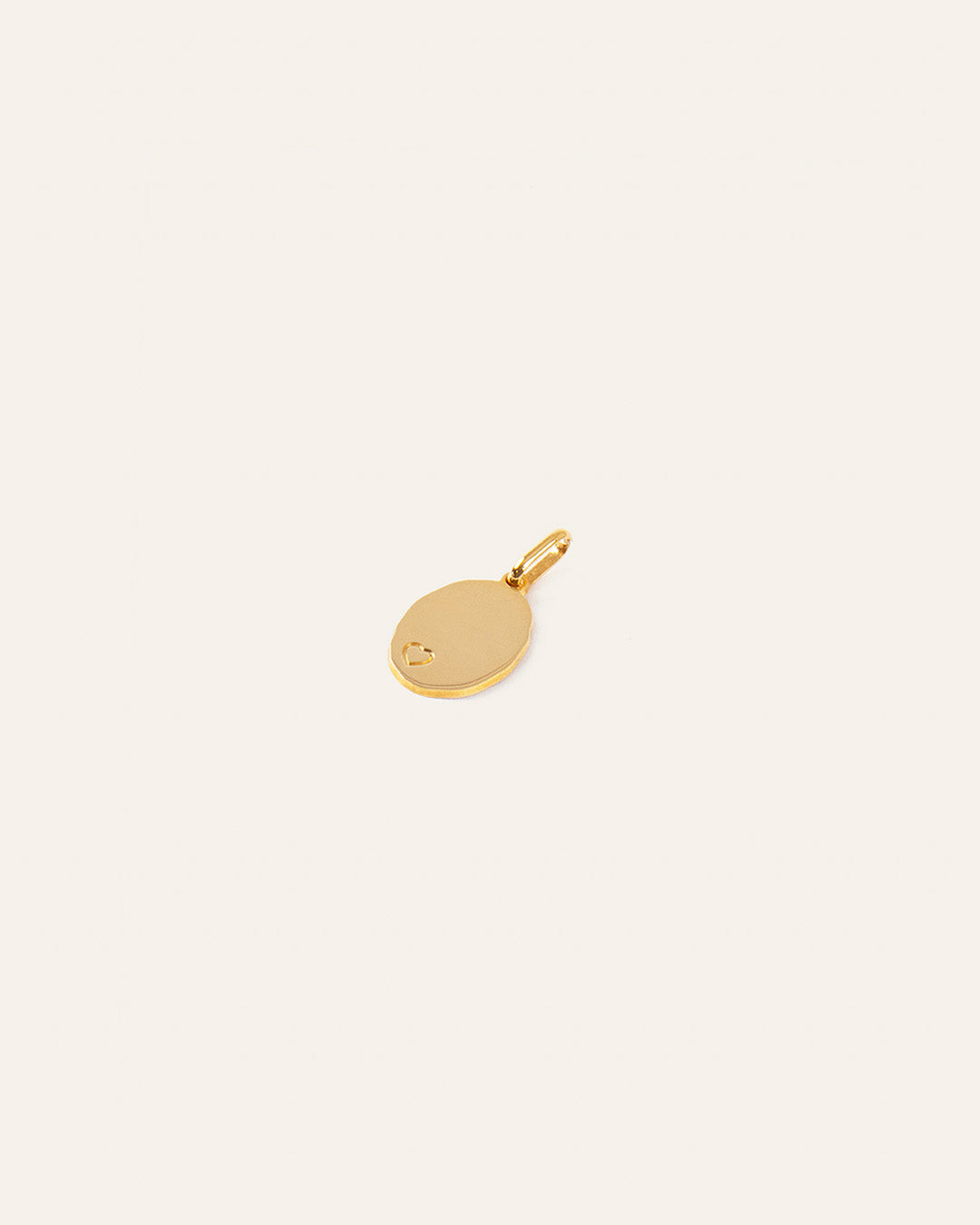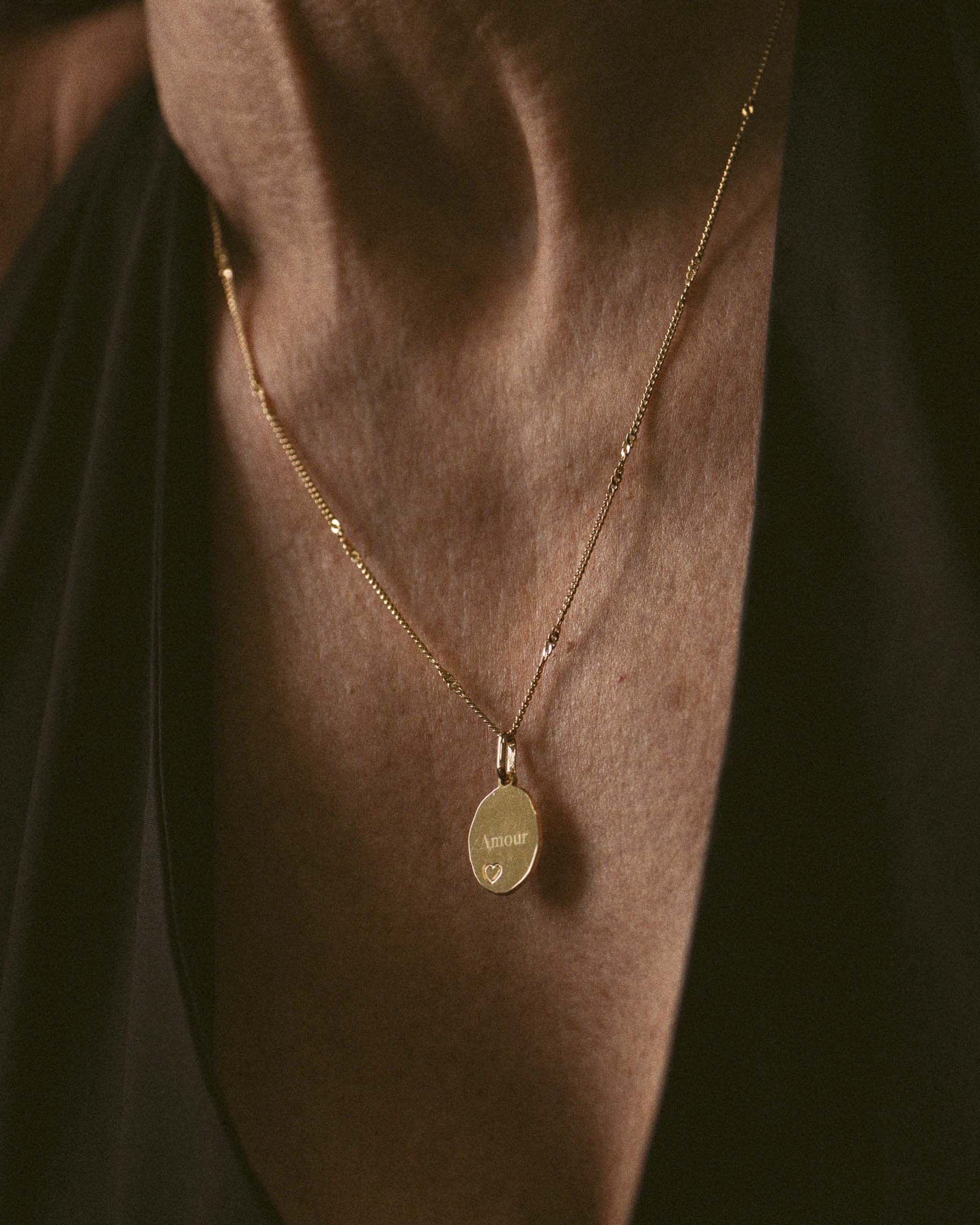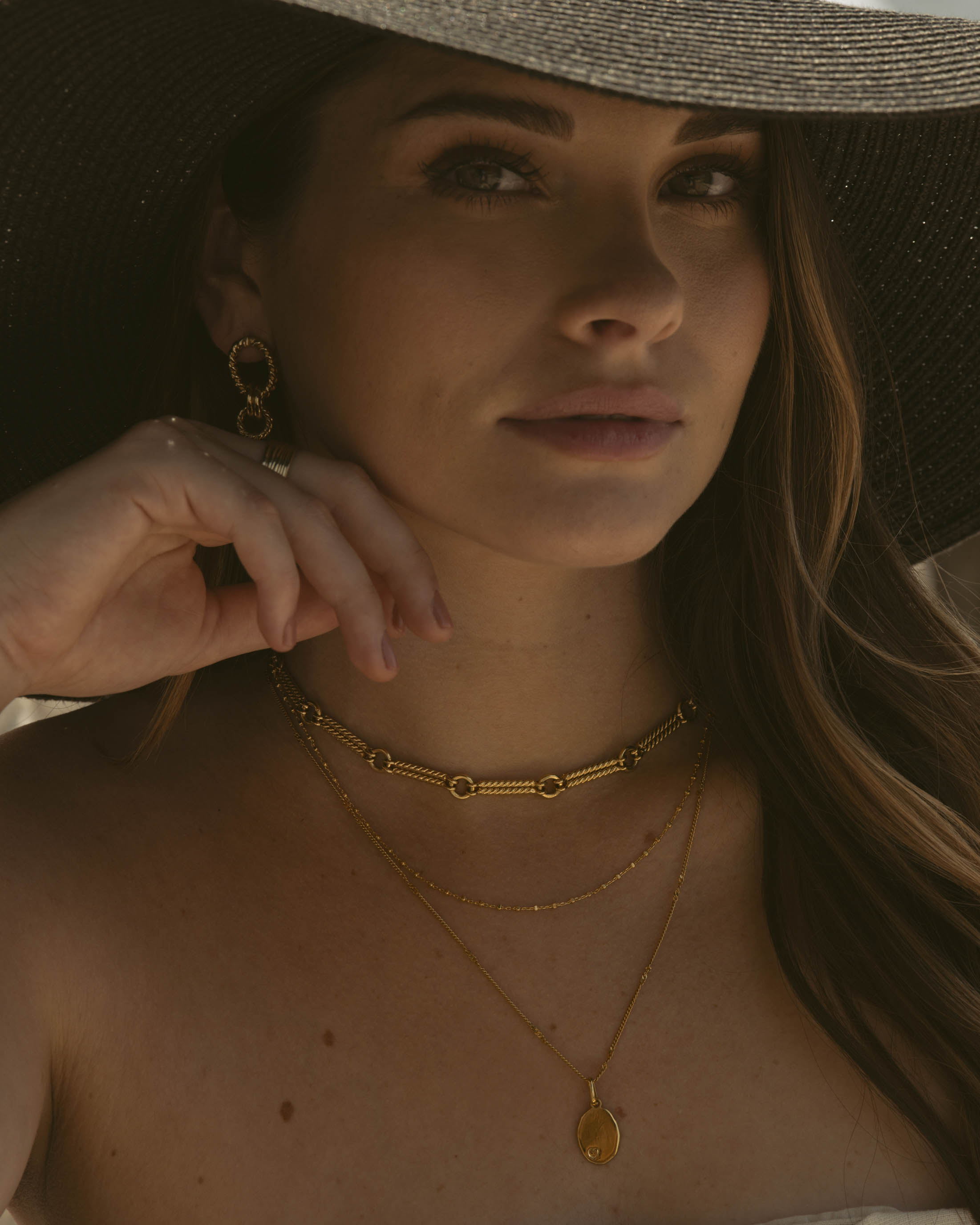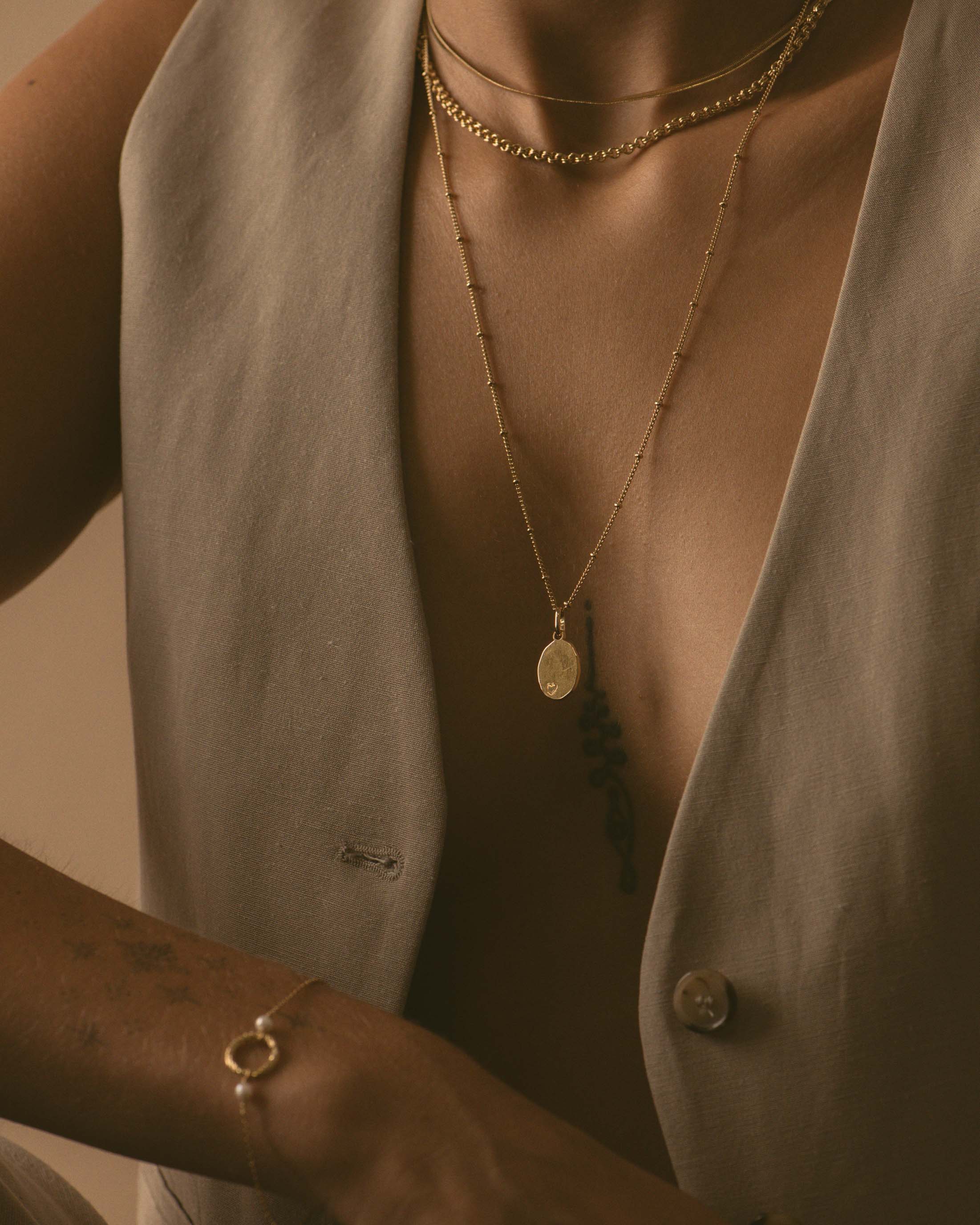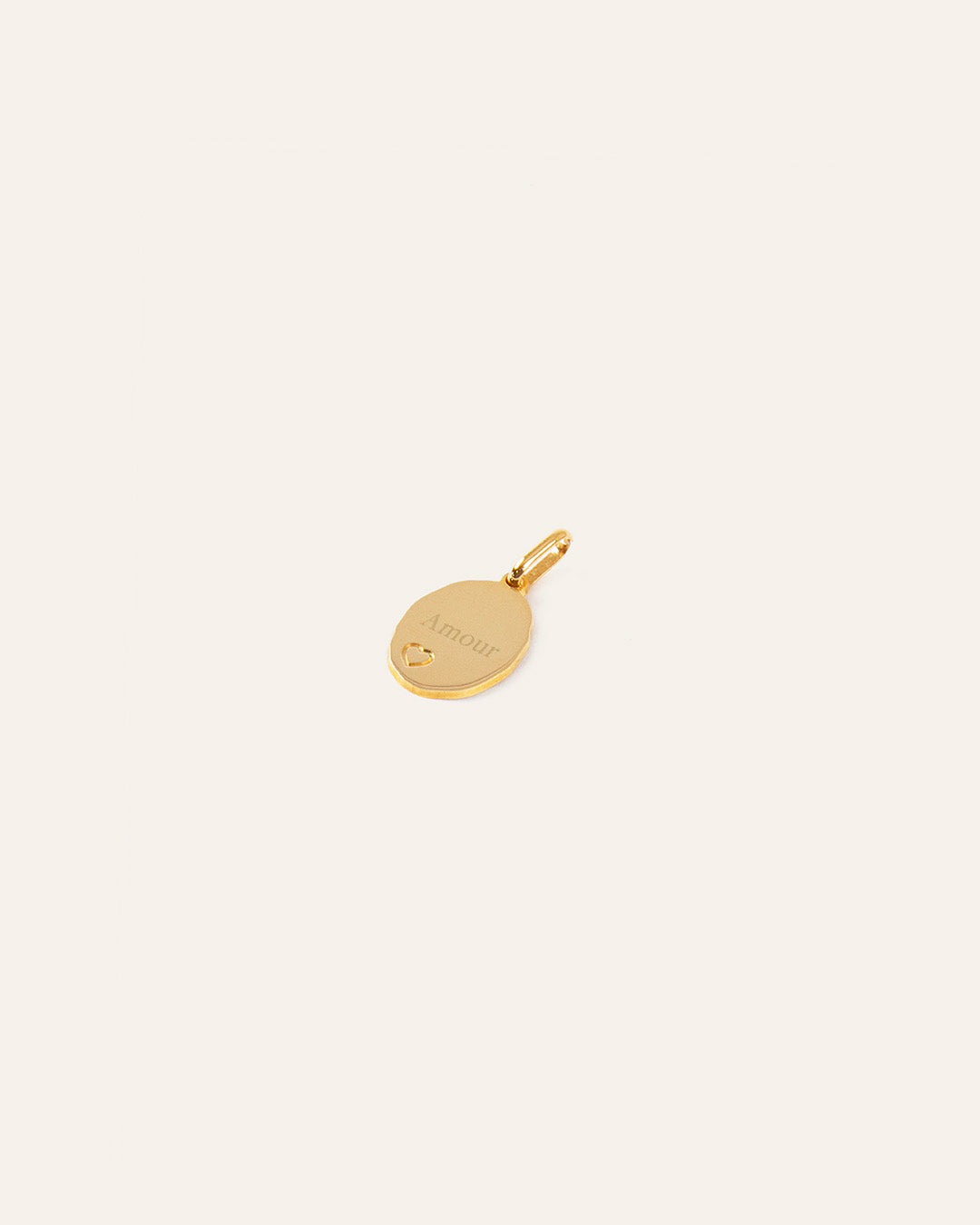 Engravable oval-shaped medal with undefined contours, accompanied by a small heart motif in 18-carat gold plated.
Plaquage certifié RJC
Made in France
Details & Composition
Engravable oval-shaped medal with an irregular outline, decorated with a small heart at the bottom, in 3 micron gold plated. Stackable with other jewelry from our collections.
To ensure that the condition of your jewelry remains optimal, we invite you to read our maintenance advice .
Metal: 3 micron Gold Plated on 18 carat Brass
Medal weight: 1.10 g
Medal length: 1.5 cm
Medal width: 1.2 cm
Inspiration
Discover a collection of unique jewelry that allows you to express your creativity by creating your most beautiful jewelry combinations. This collection allows each person to create their own unique style. Jewelry designed to be worn together or separately, to suit all occasions and all desires. Jewelry that celebrates individuality and encourages self-expression.
Each piece in the collection is carefully designed to coordinate with the others, offering a variety of combination options to create a personalized look. Each creation is designed to be versatile and easily adaptable, allowing everyone to create a variety of looks for all occasions and for all seasons.
Origin
The Cara medal in 3 micron gold plated is an original Aglaia creation. This piece of jewelry was designed, designed and manufactured in France in accordance with our ethical values.
Origin of brass: Germany & Italy
Tackle: Jura
Machining: Haute Savoie
Creation: Marseille
Editing: Marseille
Order preparation: Marseille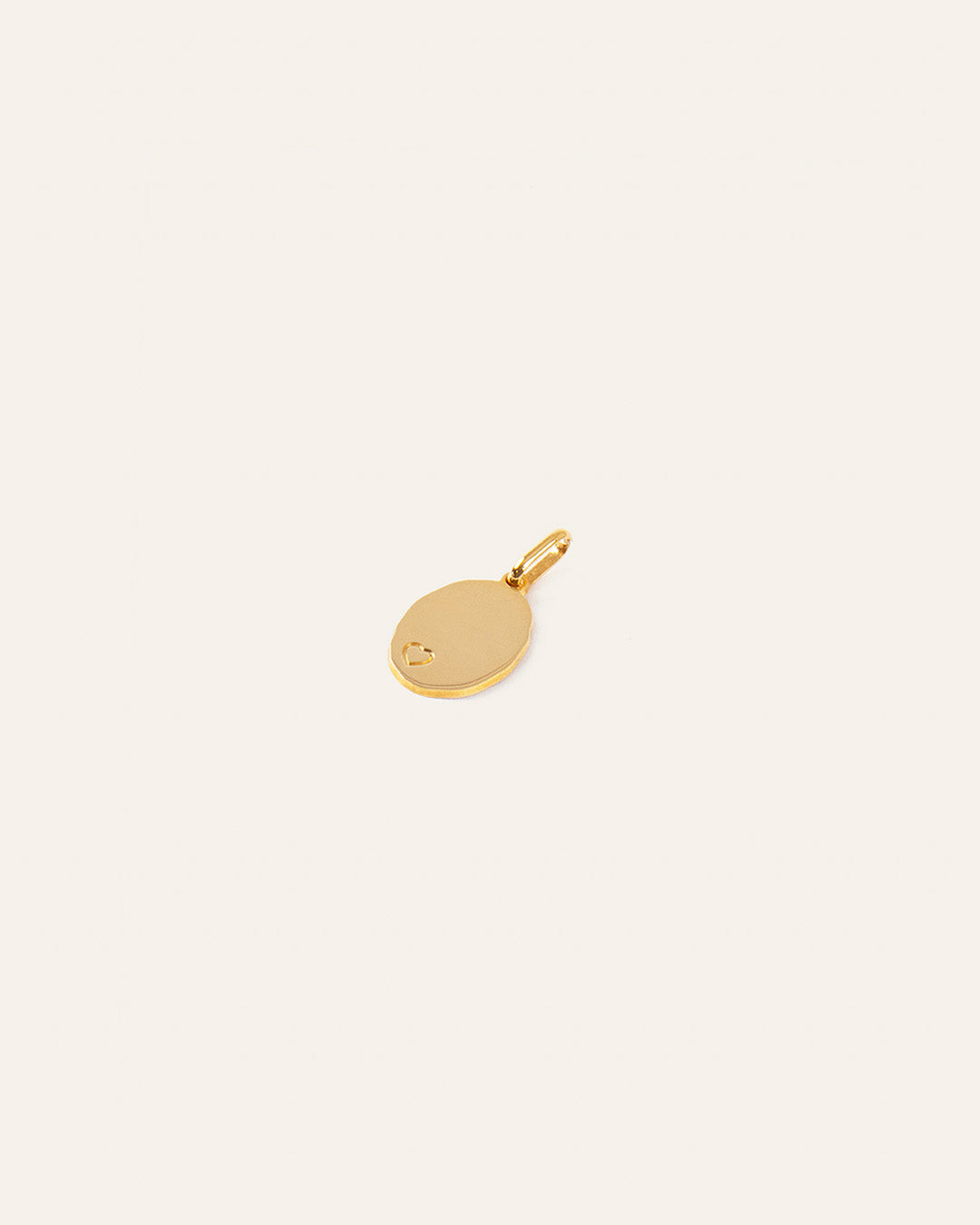 Cara Medal
Sale price

$37.00
Choose options
Retour