Retour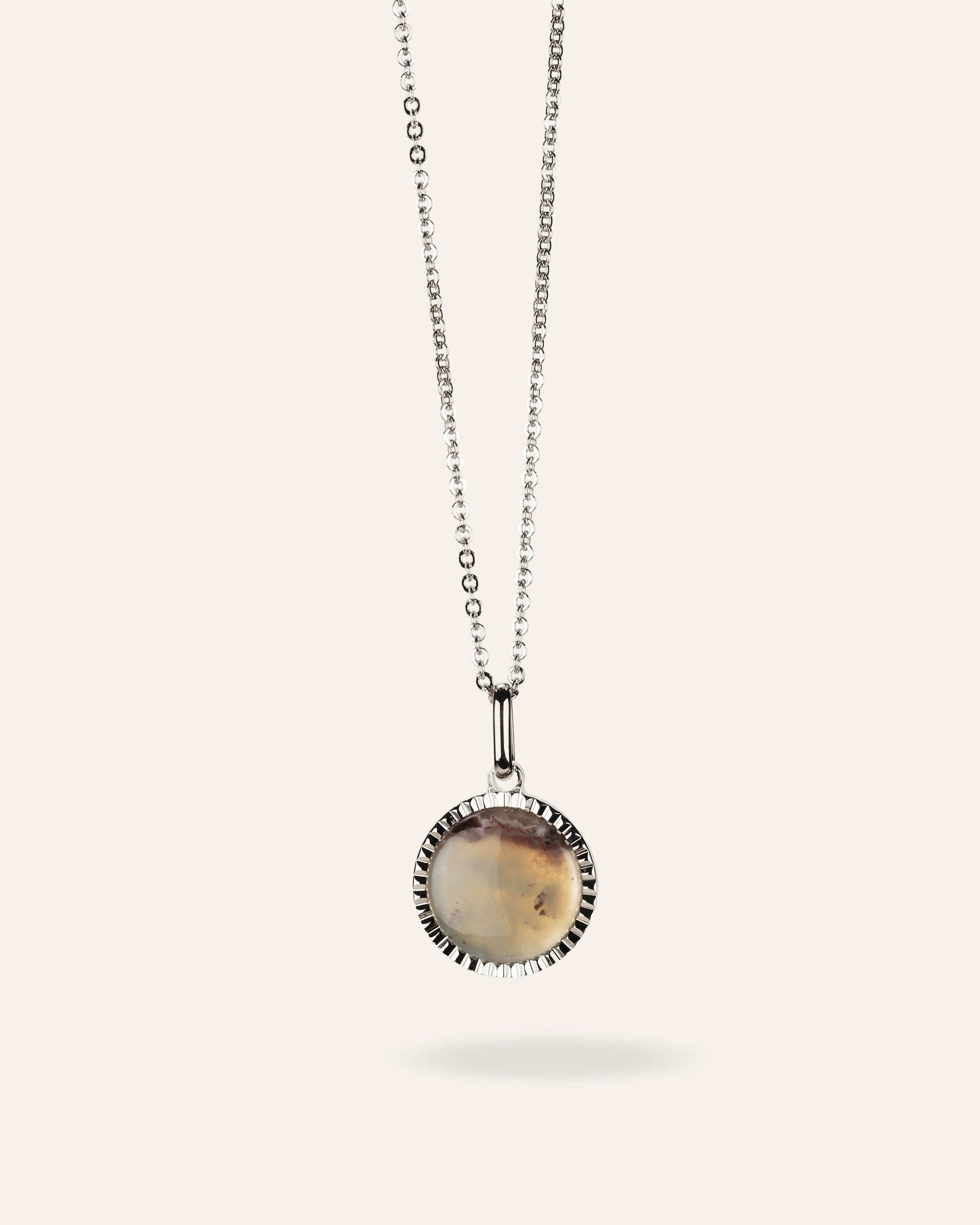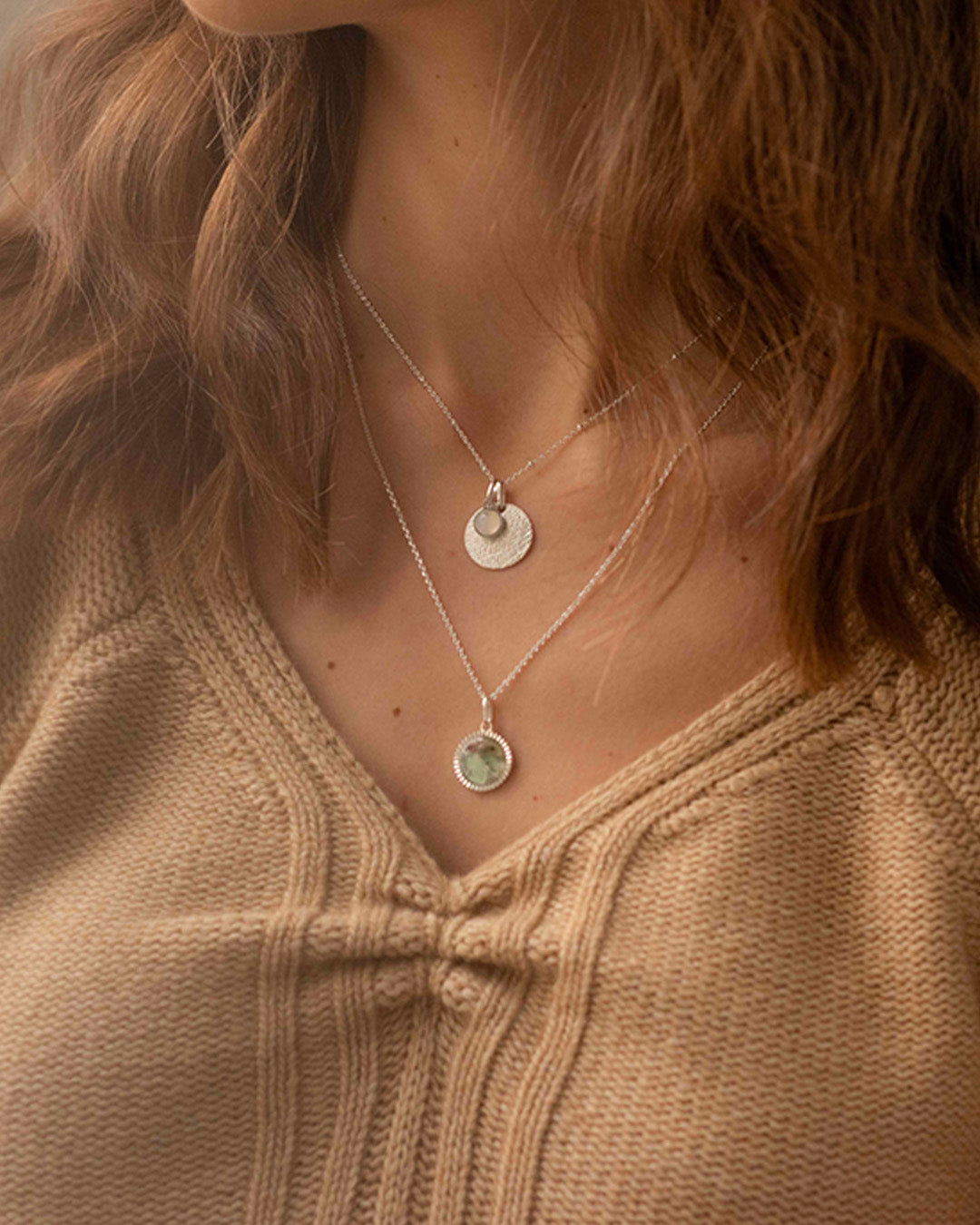 Sterling silver necklace with a 12 mm round Aquaprase stone, encircled by a ribbed ring.
Argent recyclé
Made in France
Details & Composition
Sterling silver necklace with a 12 mm round Aquaprase stone, encircled by a ribbed ring.
Metal: Sterling silver 925
Gems: Aquaprase
Silver Weight: 4.9g
Size: 40 + 10cm
Stone size: 12 mm
Stone specificity: Glued
Inspiration
The Gaïa collection draws its inspiration from the Aquaprase stone that composes it. The natural inclusions imprisoned in this fine gem remind us of the Earth seen from the sky. These color variations from white to blue via chocolate or even green make each stone unique and exempt from any treatment: it is 100% natural. If you look closely you may be able to discern clouds, bodies of water and continents.
Origin
The Paisthéa necklace is an original Aglaia creation. This piece of jewelry was imagined, designed and manufactured in France in our partner workshops while respecting our ethical values.
Origin of money: Italy & Germany
Chain: 100% recycled silver
Chain assembly & welding: Lyon
Medal design: Haute Savoie
Stone collage: Marseille
Order preparation: Marseille
In order to ensure the traceability of this new stone and its extraction conditions, we rely on Gemologist Yanni Melas, a fervent defender of minors' rights, who discovered this stone in 2013. Carine, our creator met Avant Chordia, associate of Yanni, who is in charge of stone cutting in India with a very strict "No Compromise" policy. In the workshop, international standards are respected in order to obtain the highest cutting quality while protecting employees with the latest equipment. Thus, we ensure total traceability of the stone from its extraction to our final jewel. Aquaprase stones come from southern Africa. They are neither enhanced in color nor treated. Shades, irregularities or inclusions are characteristic of these natural stones.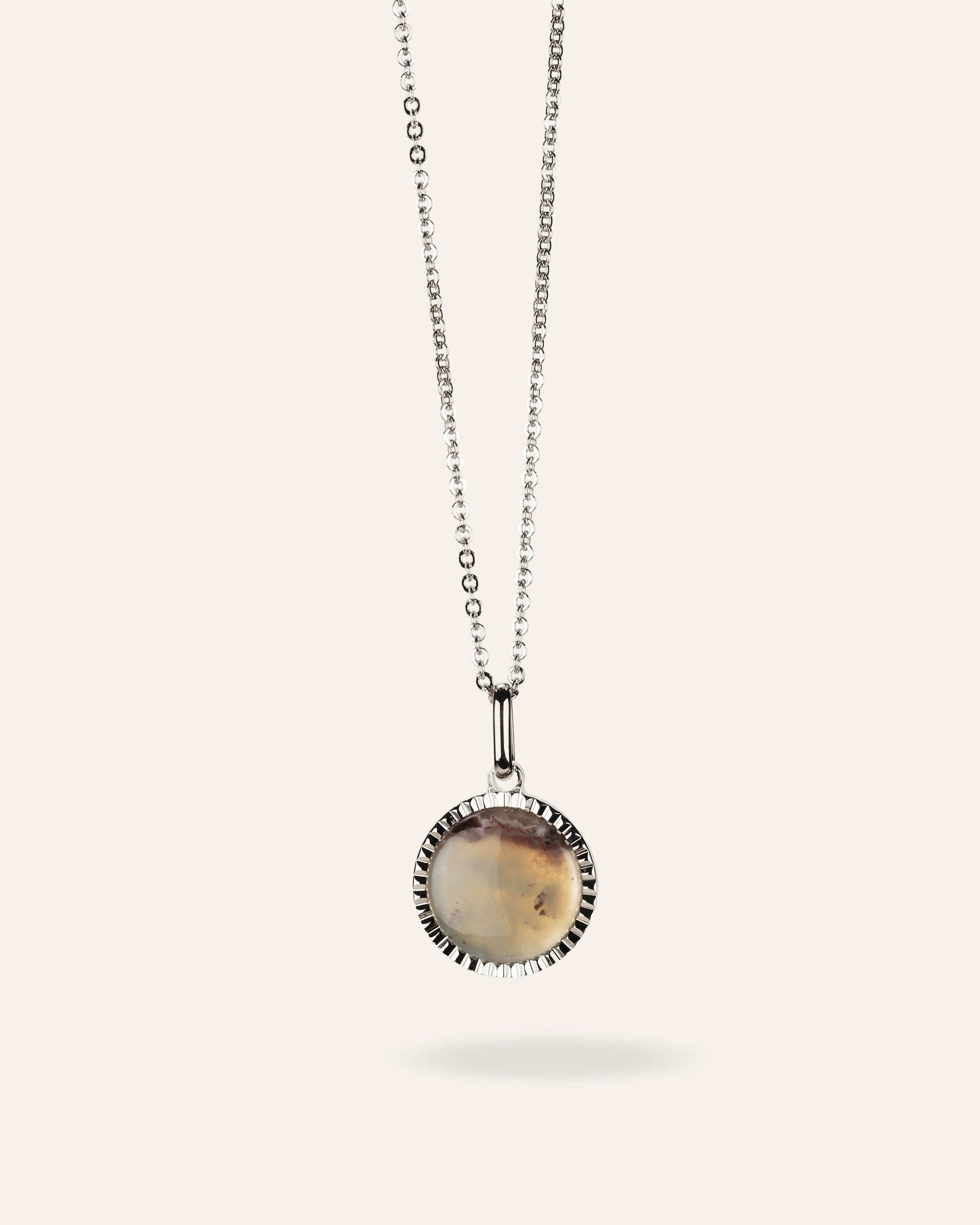 Pasithéa necklace
Sale price

$150.00
Choose options
Retour